Without reflection we go blindly on our way
A rather famous photographer once said that if you finish a year with about ten significant photographs it has been a good year.
I have not been as productive as I wanted to be in 2019, at least not in terms of creating new images, so I just picked five images of this year I really enjoy and where I think I have achieved what I wanted to achieve with them.
So let's have a look at them and I will tell you a bit about their story.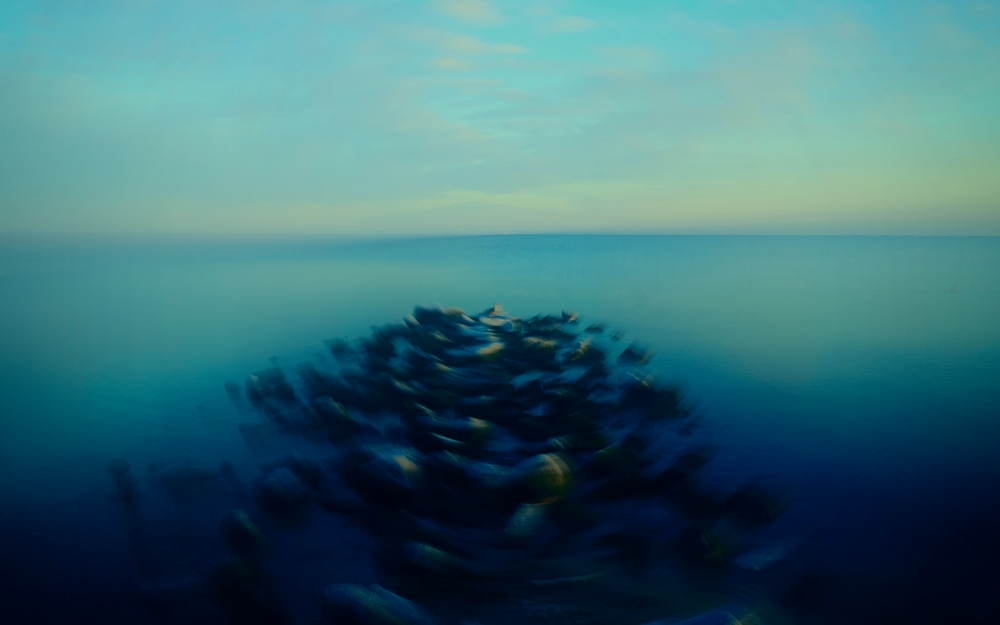 Ever since I learned how to create abstract photographs I felt a strong urge towards colorful layers (the abstract section of my website is a strong testament for this) but there needs to be variation. This one is a good example, layers are still present but the main feature is something else. This is the essence of what a walk on the beach would be like, not a tropical postcard type of beach but the beaches I grew up on, Baltic Sea, North Sea where the weather is always changing and the winds will literally clear your head (and sometimes try to rip it off).
I also chose this as the cover photo of my coffee table book.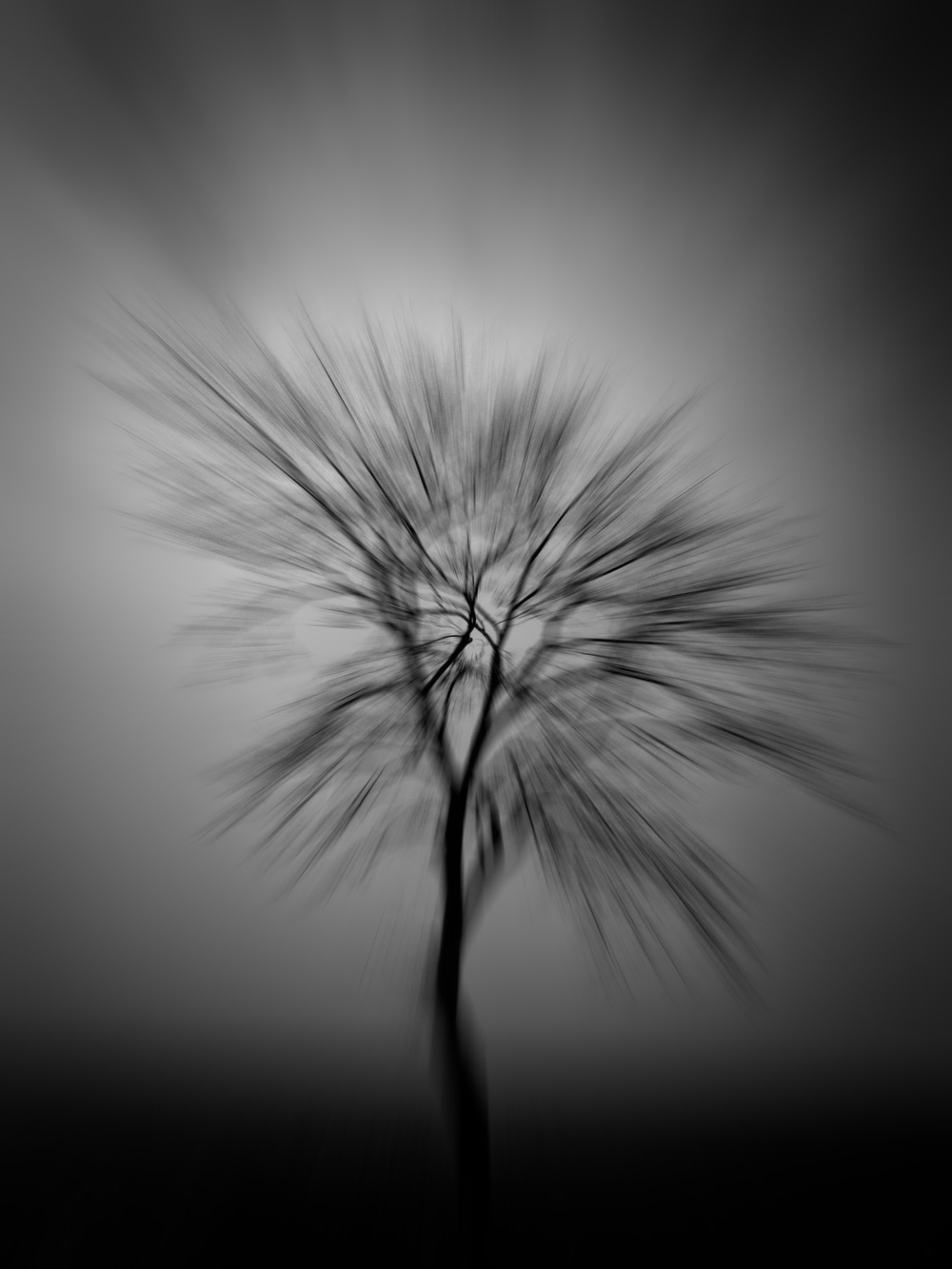 Aren't solitary trees just something special? We can project all sorts of attributes to them, self-sufficiency, resilience, strength. Loneliness, despair. Hope. The one thing they won't do is leave you indifferent.
I took this on a foggy winter day in northern Germany, having it backlit through the fog gave it a sense of mystery already and adding a little movement really makes it come alive.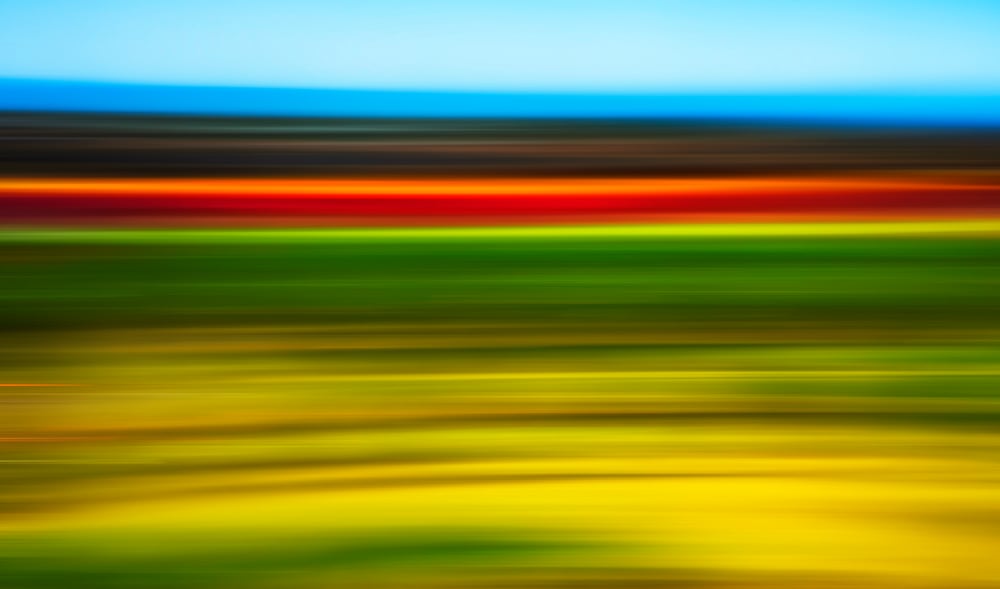 Now here are some of the colorful layers I mentioned above, I find this to be all around cheerful and uplifting. It also does something I consider to be very important in photography, it removes the location from the final image. Completely. I'd say knowing where this was taken does nothing to improve the experience with this image. Or would it help you to know that this is a panorama over a field of flower and an industrial estate?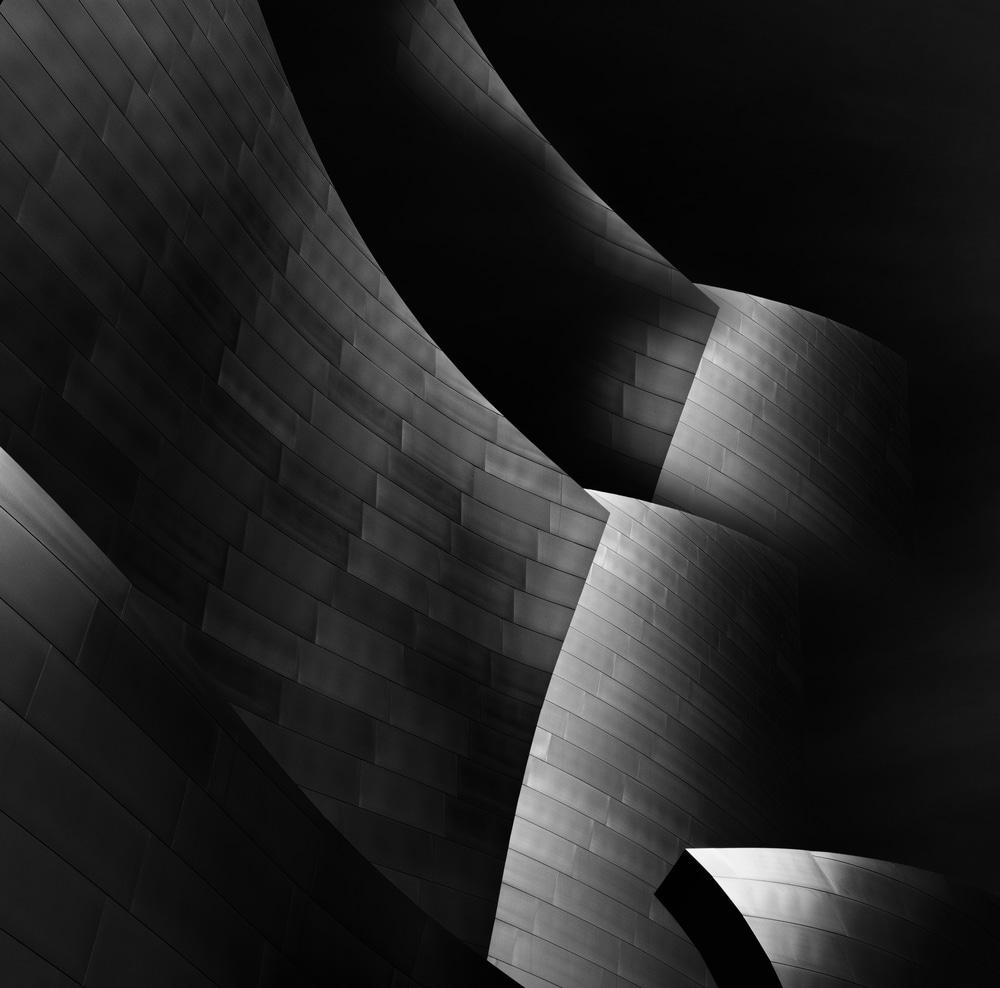 Minimalism is a very important part of my work, it gives me a deep sense of satisfaction to create images with very few features and colors. But why does it have to be so dark I sometimes get asked. My title for this image is "The eye is always caught by light but shadows have more to say", and that is pretty much the answer to that question.
This is the Disney Concert Hall in Los Angeles but it is worth noting that the building does not exist like this. Thanks to some clever manipulation (even though accidental is a lot closer to the truth) I have created a building that only exists in this image.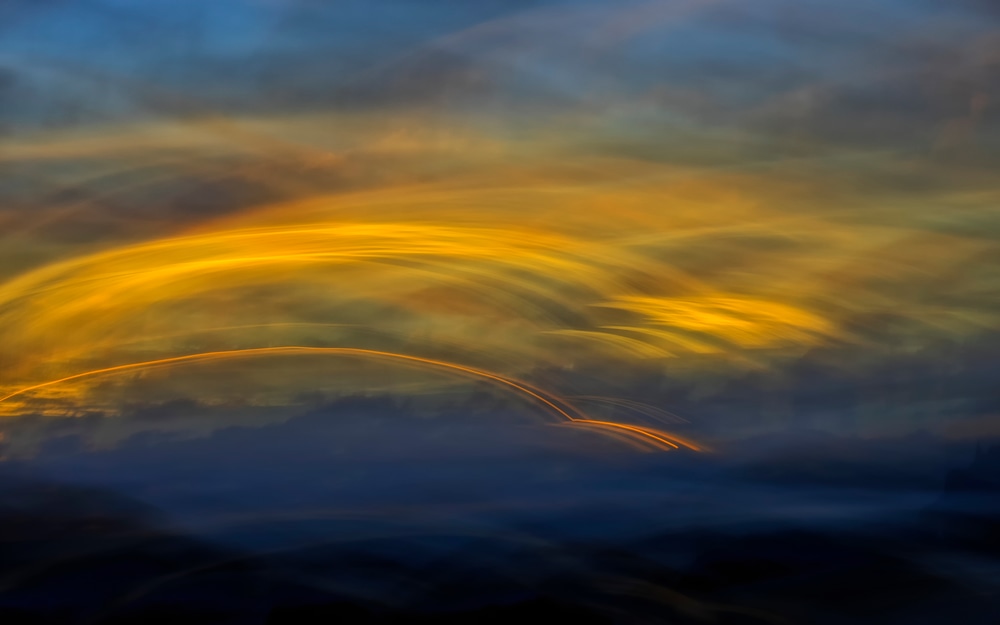 Sometimes appreciation for something grows over time. Of all the images I have printed to show at the gallery and all the art events I'm attending this is one I had a lot of doubts about.
But over time my mind was changed, now I really enjoy the delicate lines and arches I have created.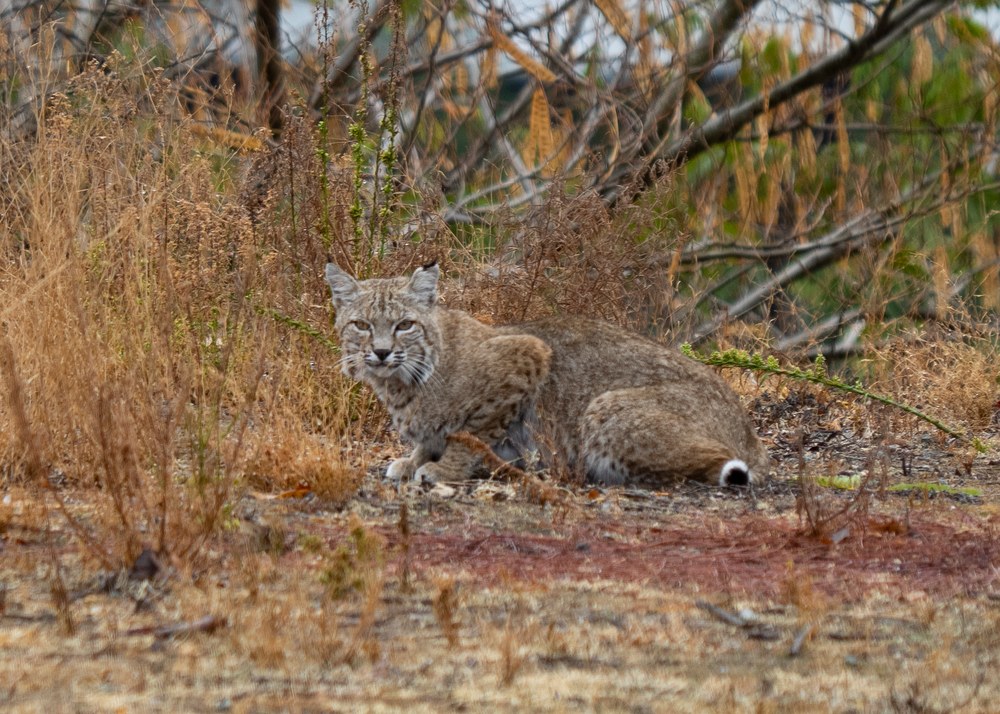 Bonus 1
Just a few days ago I found out with some good luck that I haven't forgotten how to get a good wildlife image. This bobcat has been seen around occasionally but this time it was nice enough to wait for me to get my camera ready and come outside.
I think it's just quite remarkable that I can have such an amazing wildlife encounter basically on our front porch and not far from the heart of Silicon Valley.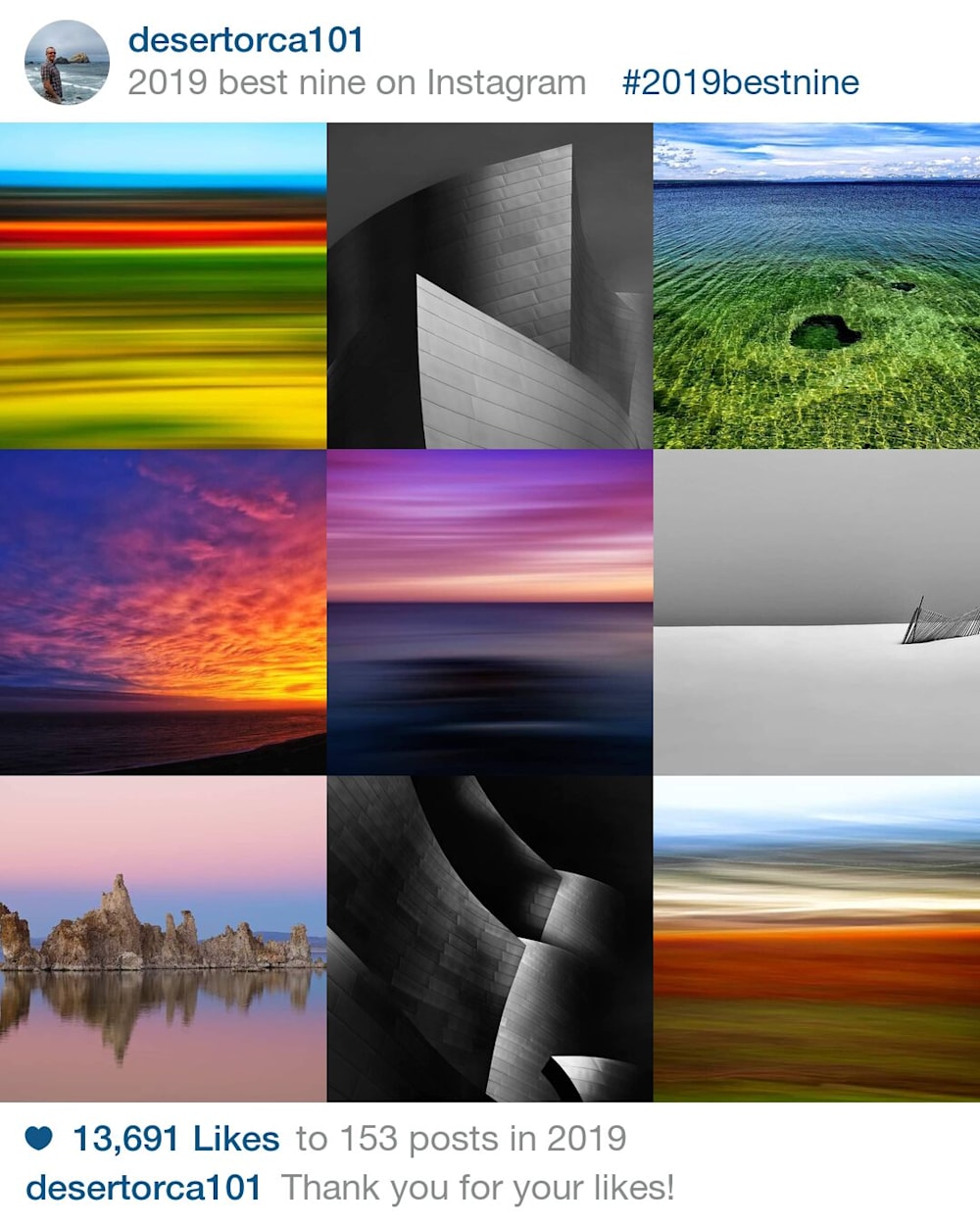 Bonus 2
Here is what the public vote has to say about my work, these are my nine most popular images on Instagram.
Nice to know.
So – do you have a favorite?
I would appreciate if you could take the time to have a look and let me know in the comments which one you like the most. Is it in this short list, is it another one?
Thank you, Happy Holidays, Merry Christmas and all the Best for 2020.